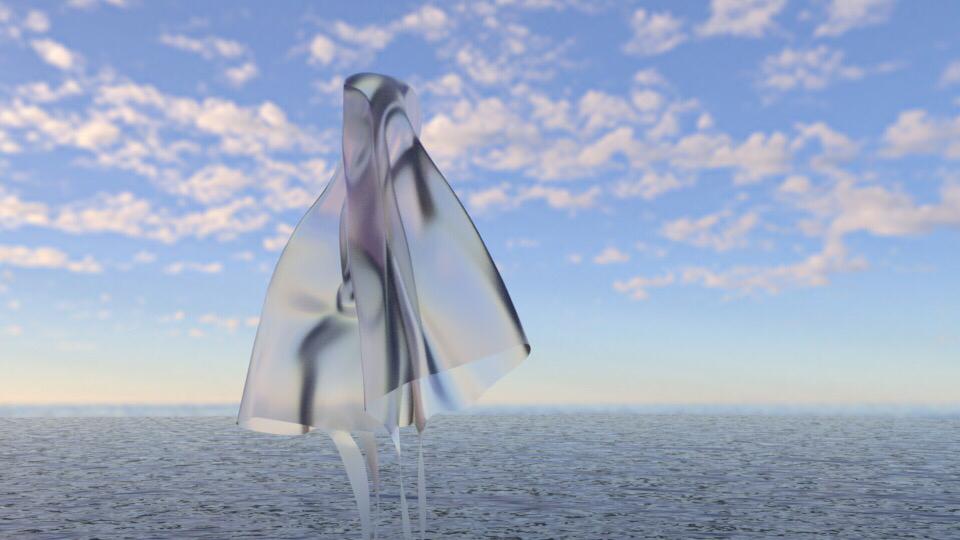 CLEAR, 20X30 feet, recycled plastic bags.
We live in a disposable culture.
An icon of our time is the plastic bag. We find them in the supermarket, a pristine mountainside, the depths of the ocean and sooner or later - outer space.
There is beauty in the way plastic moves. The crinkling of a shape against the wind. Organic movement like jellyfish in the ocean or captured in gracefulness of a bag floating down a city street.
This object can be found in multiplicities by the billions in every country, city, home and has been used by every individual. Its predatory nature has killed millions of animals, and yet its widespread impact has gone unnoticed for years.
How could something so simple be such a powerful mechanism for destruction?
We hope to bring a new light to this object. To highlight this threat of the 21st-century. It has killed more animals and will continue to kill more animals than any war we have ever created.
But also we want to make a sculpture that is playful, something begging a child to play with it. We want it to show the entire life and energy behind the simple objects we choose to use everyday. We want to show our own potential, a benevolent force that shows there is no reason to be afraid.